Profile

This journal contains content only suitable for those over the age of 18.
Free Account
Created on 2011-12-31 02:32:21 (#1341353), last updated 2015-11-12 (96 weeks ago)
3 comments received, 32 comments posted
51 Journal Entries, 28 Tags, 0 Memories, 14 Icons

About

Mini Bio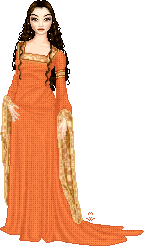 Do you really think that the Christians appealed to the faith of the people? That they took over by revealing the truth? They stole the faith of the Isles. But do not despair... that means we can steal it back.
~*~
I have been called many things over the course of my lifetime, but for now it is enough that you know that I am Gwynne: Plainly and simply called, for that is how I started upon this earth like all of the Mother's lesser children.
I cannot tell you with certainty when I was born, for such accountings of the years belong to the Roman Church and those who fall under her influence. Such things did not matter to my people. What mattered to us was how the fields and flocks fared; if all was well, then what matter how many years had passed since the birth of a child in lands far removed from our day-to-day life.
Those who do consider such things to hold import have suggested that Henry Curtmantle claimed kingship of the Isles when I was born. I do not argue, for it serves no purpose. If I must have an age they can reckon, any king is as good as another to begin the accounting.
What matters far more than these things is what I came to know and become. Perhaps it is arrogance to suggest that my hand has helped to guide worldly affairs, an arrogance that I hope you might forgive considering the company that I have kept in my lifetime... yes, I will get to them in good time, have patience... and yet had I not become Mistress Gwynne of the Isles, who is to say that history would not have taken a very different course.
For that is who I am become and who I will stay to my end days and beyond. I am Mistress Gwynne of the Isles: Magus and witch, and guardian of the land.
For those with eyes to see, I will leave you my gifts along with my words. May all the good gods keep you well should you treat with the creatures of the night.
By root and stem, bud and flower.
~*~
Wherein one must be certain of ye devil: A few things are necessary to bear in mind upon entertaining this account as a friend. I am not Mistress Gwynne per se. She is a character created for creative writing communities. The faces used to portray my imagining of this character are Julianna Margulies and Wendy Rule. I'm not them, either.
N.B. This account has been created to replace that of

mistress_gwynne
. The character has changed over time from how I had envisioned her so a new account is in order. Fear not, however, there will still be some of the old witch left here along with the new.

Connect
ancient rituals
,
avalon
,
blood magic
,
cerridwen
,
creative writing
,
danu
,
dark arts
,
death
,
disciplines
,
enlightenment
,
faerie
,
fanfiction
,
ghosts
,
goddess worship
,
healing
,
hecate
,
herbal magic
,
lilith
,
magick
,
metaphysics
,
mysticism
,
nature
,
pagan
,
poisons
,
ritual
,
shamanism
,
sidhe
,
thaumaturgy
,
the craft
,
the old ways
,
tuatha de danann
,
witchcraft
,
witches
,
wortcunning

People
[View Entries]

Communities
[View entries]

Member Of (4):

Subscriptions (5):

Administrator Of (0)

Feeds
[View Entries]

Subscriptions (0)

Linking
To link to this user, copy this code:
On Dreamwidth:
Elsewhere: